The Top 5 Advantages Of Getting Your Car Repaired At A Dealership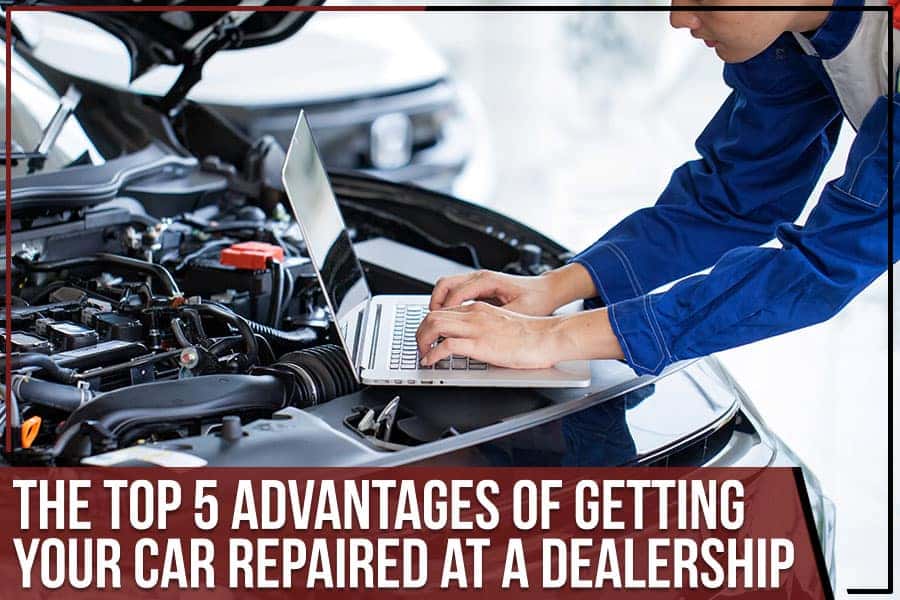 If you want to get your car repaired, it is important to understand the advantages of getting it fixed at a dealership service center. While many factors go into determining where you should take your car for repairs, we have compiled a list of five reasons why taking your car to the dealer may be the best decision for you.
1) Warranties
Auto manufacturers provide warranties on parts and labor when they install them. This means that if something goes wrong with one of these components in the future due to faulty installation, this warranty will cover any costs incurred.
Dealerships have a reputation to uphold, and as a result, they are much more likely to do the job right the first time. Even if something goes wrong accidentally, they will honor the warranty and fix it immediately.
2) The Parts Used in Repairs are OEM-Grade
If you want quality work done, the parts being installed must be top-of-the-line. They must come from reputable suppliers like original equipment manufacturers (OEMs). Independent shops may not install these high-quality parts, but the dealership will.
A skilled technician trained to use OEM-grade parts can ensure your car runs smoothly for years after any repairs are made.
3) Discounts
Dealerships often offer discounts or deals when you buy new tires or other auto maintenance items from them (such as oil changes). This means you can save money on the cost of repairs by going to the dealership.
Another way dealerships offer discounts is by having a loyalty program. If you're a frequent customer, you can get discounts on future repairs.
4) Dealerships Have Access to Advanced Diagnostic Equipment
One of the biggest advantages of taking your car to a dealership is advanced diagnostic equipment. This means they can accurately detect and diagnose any problems with your vehicle.
This equipment is often unavailable at independent repair shops, meaning you might have to take your car back multiple times before the problem is correctly identified and fixed. If you don't want to take your car back numerous times to get the same problem fixed, then take it to a dealership for repairs.
5) Dealerships Only Hire Certified Car Mechanics
All of the mechanics at a dealership service center are certified. This means they have been trained and tested on properly repairing cars. Dealerships hire mechanics that are certified because they know this will benefit their customers.
There is no guarantee that all of the mechanics working on your car are certified at an independent repair shop. It is more likely that only some of them will be certified. This could lead to your car not being fixed the first time correctly and you having to take it back.
You get all of these benefits when you take your car to a dealership service center, so be sure to give it some serious consideration before you decide where you want to go. At Mandal Buick/GMC, serving D'Iberville, MS, our certified car mechanics will always give you a free estimate, so you know how much your repairs will cost before we get started. Schedule an appointment today!