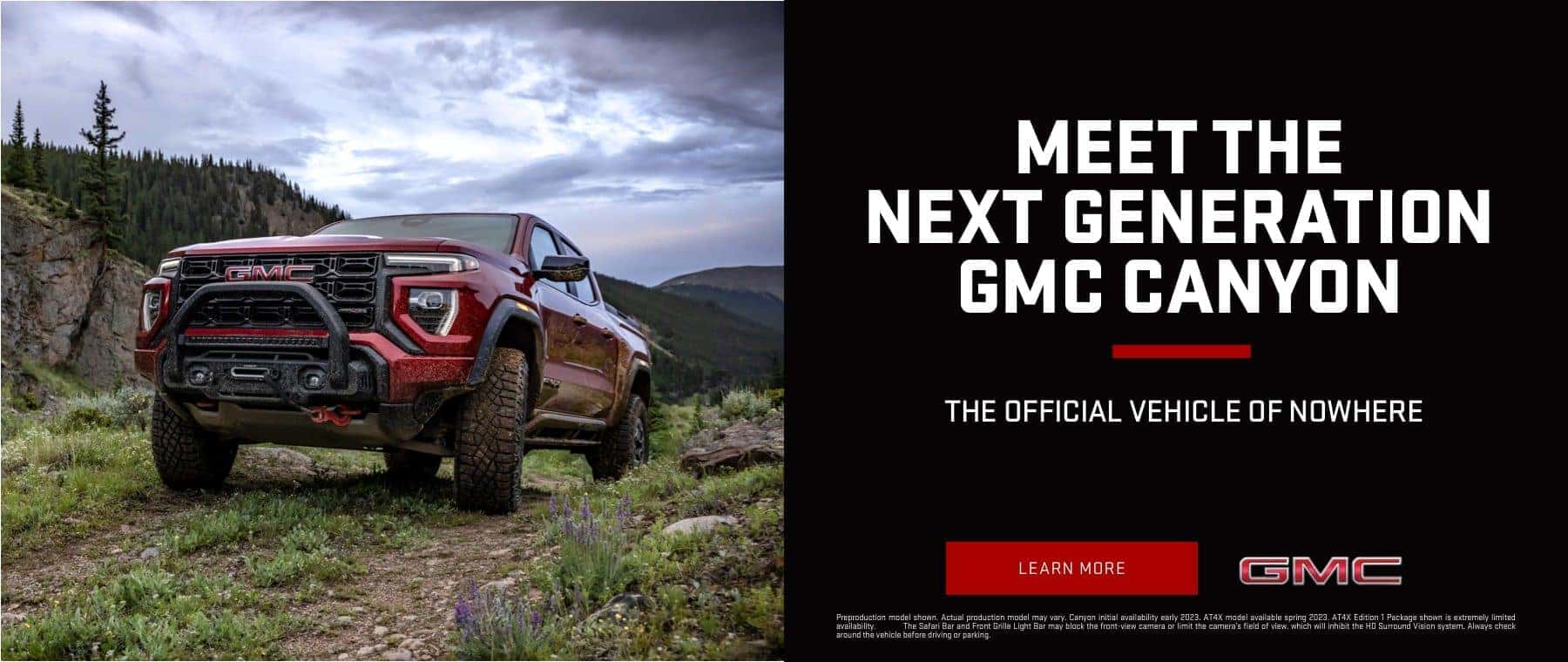 Preproduction model shown. Actual production model may vary. Canyon initial availability early 2023. AT4X model available spring 2023. AT4X Edition 1 Package shown is extremely limited availability. The Safari Bar and Front Grille Light Bar may block the front-view camera or limit the camera's field of view, which will inhibit the HD Surround Vision system. Always check around the vehicle before driving or parking.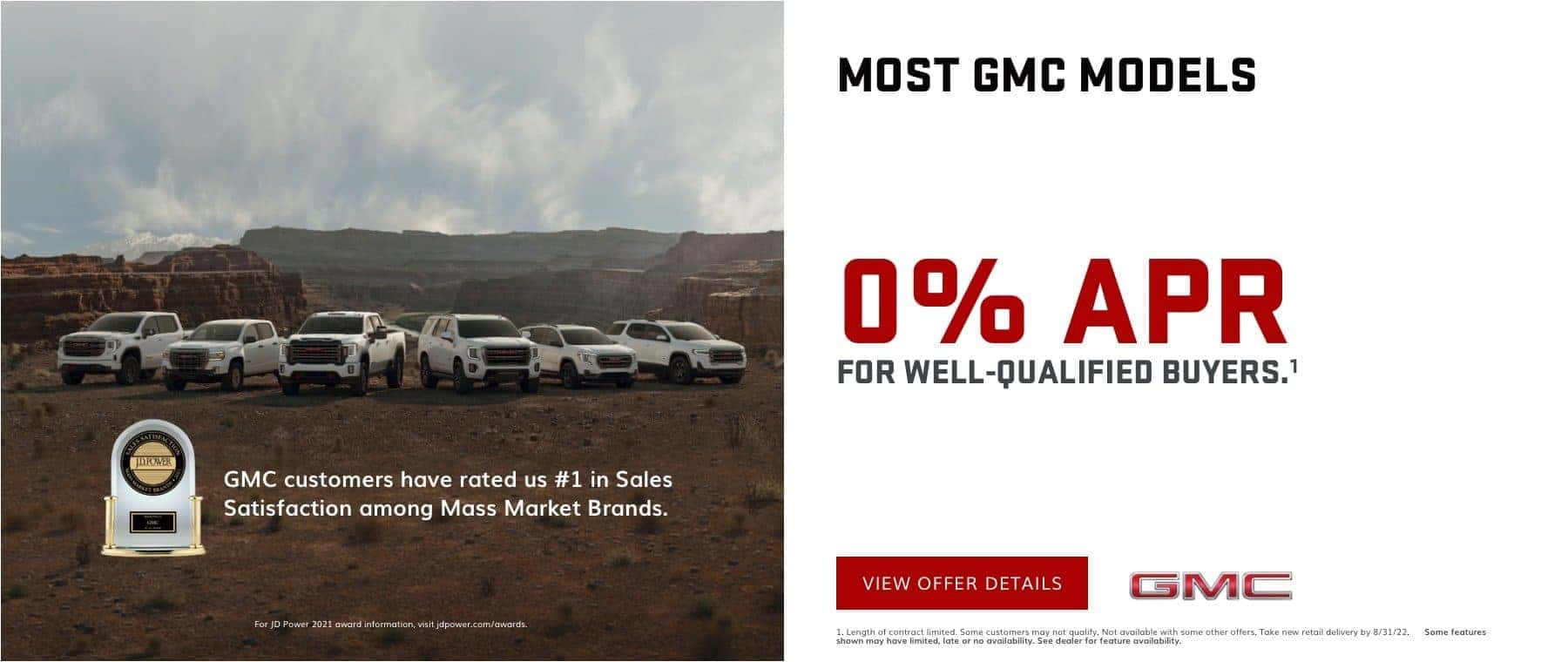 1. Length of contract limited. Some customers may not qualify. Not available with some other offers. Take new retail delivery by 8/31/22. Some features shown may have limited, late or no availability. See dealer for feature availability.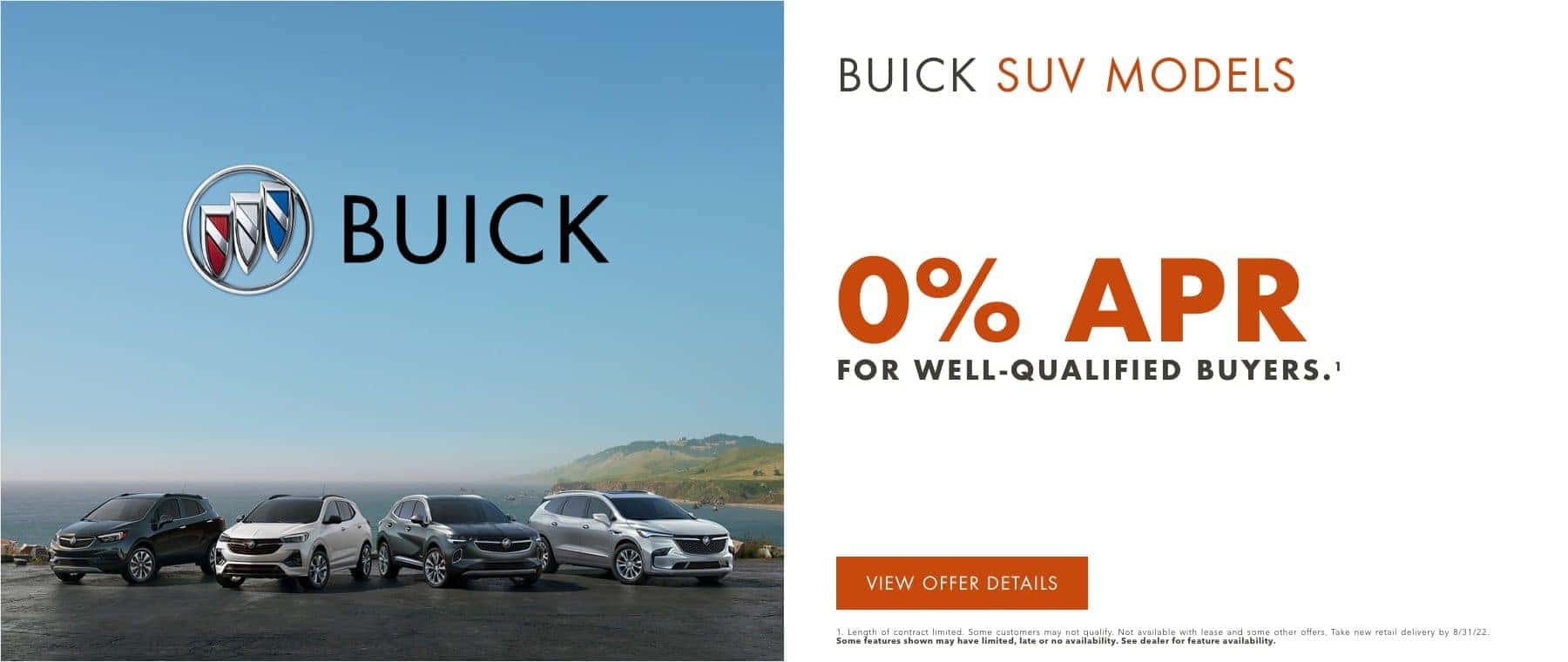 1. Length of contract limited. Some customers may not qualify. Not available with lease and some other offers. Take new retail delivery by 8/31/22. Some features shown may have limited, late or no availability. See dealer for feature availability.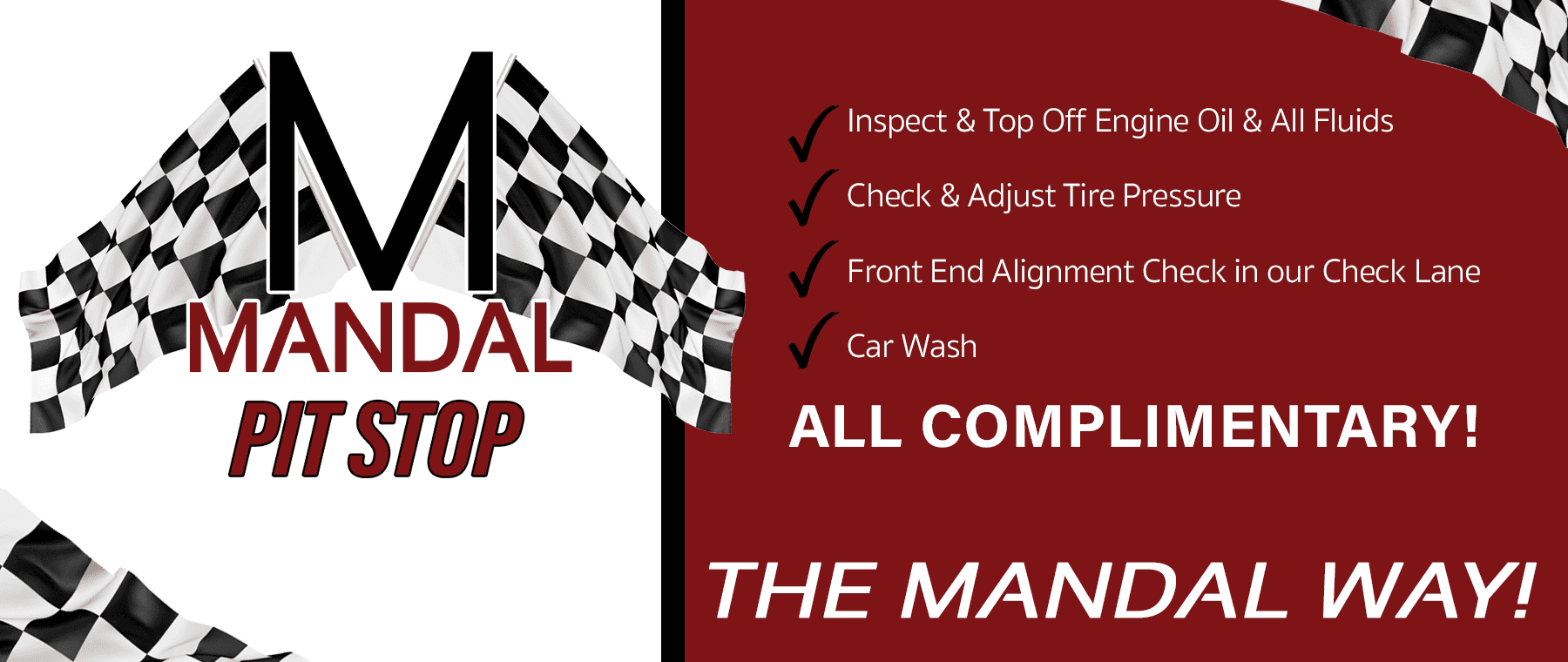 Current Offers
View this months current offers and promotions on select Buick/GMC vehicles.
Our Reviews
Knowledgeable, friendly and professional on every visit. Purchased 2 vehicles in 2021 from this dealership. Nothing short of outstanding service and deals.
My experience at the dealership went very well. I was satisfied with the ease at which my car was serviced. Jamie M did an awesome job making sure I felt comfortable and updated me on the progress of my service while there.
Excellent service by the dealer where I purchased my vehicle.
Very satisfied with the service and they was very helpful.
I NEVER write reviews for car dealerships. I will say, my family and I had such a pleasant experience here. Let's face it, going to dealerships can be nerve-wracking and lengthy. From the moment we walked in and began speaking with Mike, we knew we were going to give this place our business. Chip was very informative about a newer vehicle that other dealerships that we went to had no clue about. Nicole's financial advisement and process was very, "user friendly". A bonus was all of the paperwork is on a USB drive vs a whole tree worth of paper that'll never see the light of day! We will be returning when it's time to trade our truck in and will recommend these guys. When you have happy employees, you have happy customers. Hats off to the management and staff!!
Susie and Ryan along with the staff really showed they care repairing my 2010 Cadillac CTS! My car runs top notch and it performs better than ever!
Good buying process, most impressed with the follow on service. Always pleasant, easy to get convenient appointments.. Dont push services or parts I dont want. I still take my Encore there for service so they must be good!
Great Experience while out of time in need of repairs
had truck towed to mandal. they dealt with my extended warranty people (forevrecar) who pd for everything. fixed original problem and truck runs fine. appears battery was problem. thanks JAMMIE
Great service. Very professional and love my new truck.
Great service department, My service advisor Jamie Meekins was very thorough and communicated with me throughout the time my car was in his care. I am a very satisfied customer of Mandal!
This is the most professional, knowledgeable, helpful, and friendly dealership I have ever had the pleasure to deal with. From my salesman, John Arnold, Tony in Finance, and especially Chris Necaise, The Sales Manager, who went above and beyond to help me and my family, not only once but twice. I cannot say enough good things about these guys. It goes to show you that if you go in with honest intentions to do the right kind of business, that there are still companies out there that truly listen and try to help the customer without any other intention than doing what is right for the customer and not necessarily just looking out for the company. It is definitely not a high-pressure sales store and they do not rush you on anything. Would highly recommend their services to anyone.
Great experience from start to finish service department is very helpful and friendly
Very friendly sales staff and awesome service department.
Excellent customer service every time I've walked in the dealership. Great group of people to do business with. Very highly recommended !!
Every person I have ever come in contact in that entire building has been helpful, and amazing.
Excellent service and very curtious. Any questions you might have or problems needing attended to they are quick to help.
All repairs were done in a timely manner. My A/C runs better than it ever has and I didn't even know I had a problem with it. My windows even some to roll up and down better than before. Thanks for the good work.
When purchasing my 2018 GMC Sierra it was by far the best experience I have ever had when it comes to purchasing a new vehicle. The team at Mandal is excellent all the way from the salesman to the finance manager. I never once felt pressured into anything and they were very open and explained every part of the process very thoroughly.
Outstanding deal, great customer service, quality service department, friendly and helpful staff...what more could you ask for?
The hospitality is outstanding. Thanks Mandal!!! The staff is always pleasing.
Best car dealership I have ever been to in my life!! Stacey Jones was the specialist we had and he did a great job we couldn't have asked for better customer service!! I would buy a vehicle anyday of the week from the great team at Mandal GMC such a wonderful experience!!!
From the very beginning, all employees that we encountered were ready to answer our questions. If one didn't know it they sought it out. All aspects of the venture were pleasant and we were treated with respect and courtesy all the way through. No pressure.
My wife and I went to several dealerships here in Pensacola looking for good business and a quality vehicle. We found a few Rams locally that looked promising, but the experience with those dealerships were unsatisfactory and for the most part unprofessional. We decided to reach beyond our comfort zone and look a Ram Laramie Longhorn offered for sale 100 miles away in D'Iberville, Mississippi. We made the drive from Pensacola and were we glad we did. The experience from the initial phone call to set up the appointment to the phone call followup...make that two phone call followups after the purchase were nothing short of fantastic. Other dealerships need to stand up and pay attention to the business model that is Mandal Buick GMC. While we did not purchase a Buick, it matters not, they could be selling used toothbrushes and it would be the place go! Thanks for restoring my confidence in what always seems to be a painful process. I will make the drive to Mandal every single time. Rick and Collette!
my truck has been in and out for some warrenty work, and they were on top of it, even covered us for a rental while our truck was getting worked on. I would recomend the dealer to anyone.
Biloxi Buick GMC Dealer in D'Iberville MS
---
Welcome to the Mandal Buick GMC Dealership
Mandal Buick GMC welcomes you to our local Buick GMC dealership Near Biloxi, MS. Our Buick GMC Showroom, Service Center, Finance Center, Leasing Office, and Auto Parts Store are all here under one roof, to best serve you and your family. Whether you are looking for Buick GMC Deals, Service, Finance, Selection, or Online Car Buying, Mandal Buick GMC is here for you.
---
Buick GMC Trucks & SUVs For Sale Near Biloxi MS
The Mandal Buick GMC dealership is your local truck and SUV dealer, offering Buick GMC trucks and SUVs for sale and lease in the Biloxi, MS, area. Whether you're looking for a great deal on a new, used, or certified pre-owned vehicle for sale, you're sure to find something special at Mandal Buick GMC.
---
Buick GMC Service, Finance & Leasing Center Near Biloxi MS
Our Buick GMC Service, Finance, & Leasing Center Near Biloxi is your go-to source for all your Buick GMC needs in one convenient place. Our Biloxi Buick GMC dealership's team of lease and finance specialists, certified technicians, and genuine Buick GMC parts experts are ready to offer you an exceptional experience at Mandal Buick GMC.
---
Biloxi Buick GMC Dealership in D'Iberville MS | Mandal Buick GMC
Ask A Question