How 7 New Technologies Have Changed The Automotive Industry!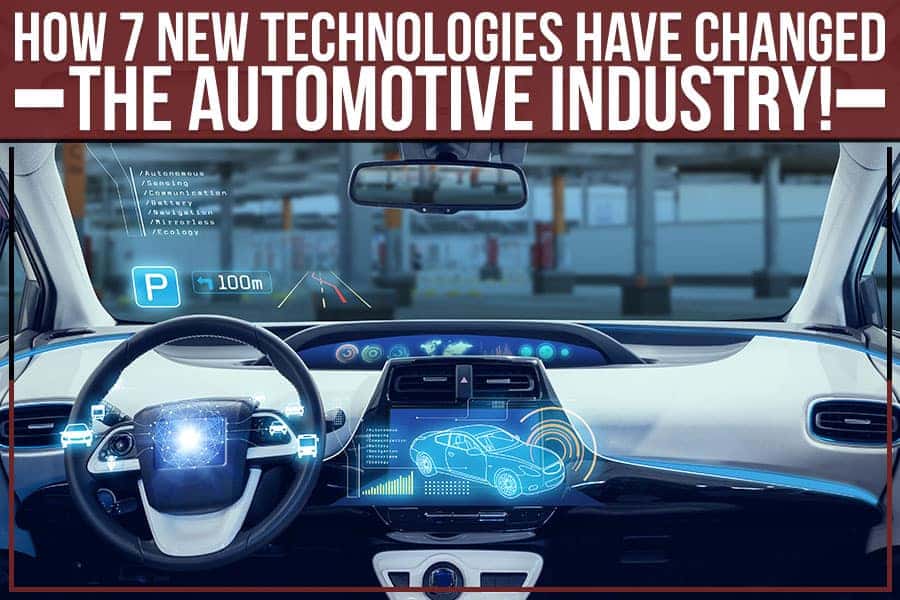 Cars are becoming more efficient and environmentally friendly. With the automobile industry focusing more on electric vehicles, we still see some flare in the gasoline cars, and as we speed into the future, these cars are becoming more and more high-tech.
In 2022, there have been some amazing new automotive technologies on the market that have impressed drivers and passengers alike.
Here are some of the most incredible new features ready to revolutionize the car industry!
1. Self-healing paintjob
The new clearcoat is made with a special polymer that can flow back together and fill in scratches and chips. While still in the testing stages, this technology will be available soon. It will be able to keep cars looking new for longer and will save people money.
2. Gesture control windshield wipers
You can activate the wipers and keep your windshield clear with just a hand-waving gesture. This new car tech is sure to make driving in inclement weather a breeze. No more fumbling for the wiper control lever when it's raining or snowing!
3. Biometric safety locks
These new locking systems use fingerprints, iris scans, or facial recognition to unlock the doors of a car. Biometric car locks offer several advantages over traditional key-based locks. They are much more challenging to pick and cannot be duplicated like a traditional key
4. Augmented reality dashboard
This is the latest automotive technology where your car's dashboard can now show you everything from your current speed to turn-by-turn directions, all in real-time. And it's not just for new cars – these augmented reality car dashboards are quickly making their way into recent models as well.
5. Enhanced voice recognition
Enhanced voice recognition systems are becoming more adept at understanding regional accents and differentiating between similar-sounding words. This means that, slowly but surely, we're getting closer to being able to tell our cars what we want them to do without having to shout or enunciate like a robot.
6. Solar roof panels
New car tech uses solar roof panels to provide an alternative to traditional petrol and diesel engines. This new technology is more eco-friendly, but it's also more efficient and cheaper to operate. The technology has the potential to render fossil fuel-based energy sources obsolete and trigger a global environmental reset on the basis of reduced emissions alone!
7. Wireless charging for devices
Many new cars are coming equipped with wireless charging pads. This means that you can set your device on the pad, and it will begin charging. No more fumbling with cords and adapters! This new car tech is convenient, efficient, and just plain cool.
The automotive industry has come a long way in the last few years. We've seen new technologies emerge that have entirely changed the game. If you're in the market for a new car, it's crucial to stay up-to-date on the latest changes and advancements.
Here at Mandal Buick/GMC, serving D'Iberville, MS, we have quite the impressive armada of brand-new GMC & Buick, plus quality used cars with unique tech of their own. Don't hesitate to trade-in, get financed, or lease a new or used vehicle at out esteemed dealership!
Contact us today to get started on your high-tech car!