Car Trim Levels – What Do They Represent?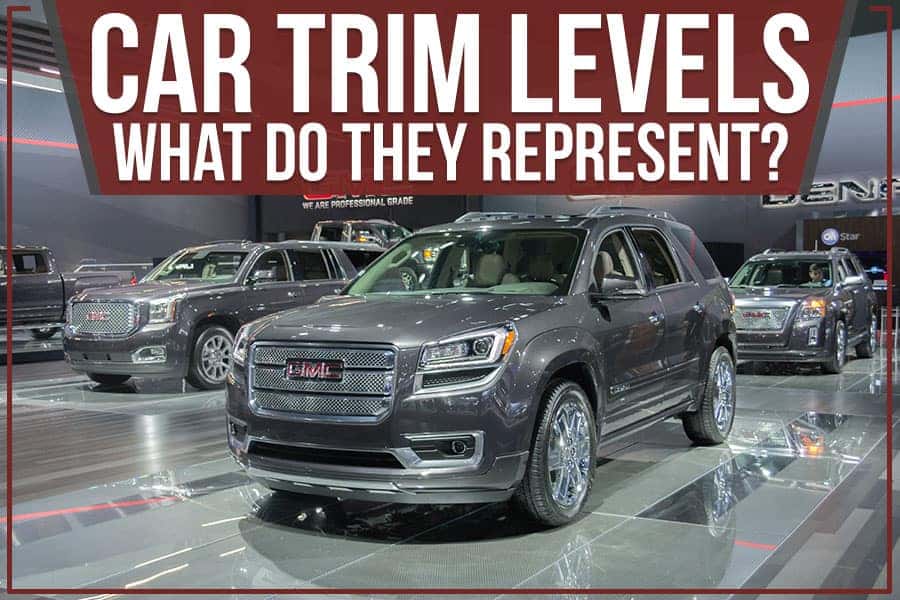 Curious about car trim levels? You're not alone. Most individuals don't know the first thing about them, but they can tell you a lot about a car.
In this blog post, Mandal Buick/GMC will define what each trim level means and give some examples of car trim levels, so you can see how they might differ from one model to the next. Stay tuned!
What is a Trim Level?
A trim level allows manufacturers to offer different versions of the same car with different features at different price points.
Trim levels can be used to create a hierarchy within a model line. For example, luxury cars will often have multiple trim levels with progressively more expensive and exclusive features.
A trim level also offers a more basic car version for budget-minded shoppers.
Why Do Trim Levels Matter?
For the shopper, trim levels provide an easy way to compare different versions of the same model and find the one that has the right mix of features and price.
For the manufacturer, trim levels can be used to market a car to different buyers.
What Are The Different Types Of Trim Levels?
There are three main trim levels: entry-level, mid-range, and high-end.
Entry-level trims levels:
Entry-level trim levels are the most basic versions of a car. They usually have fewer features than mid-range or high-end trim levels, typically the most affordable option.
Mid-range trims levels:
Mid-range trim levels offer more features than entry-level trim levels, but they don't typically include all the features you'll find on a high-end trim level.
High-end trims levels:
As you might expect, high-end trim levels are the most expensive option. They usually come with all of the features and upgrades available for a particular car model.
Active Trim Levels Example:
Let's look at some examples to understand car trim levels better. The GMC Sierra is a good example. It has four trim levels: base, SLE, SLT, and Denali.
1. Base:
It has basic features like air conditioning, power windows and locks, and AM/FM radio.
2. SLE:
It adds a few more features like cruise control, power seats, and a remote start.
3. SLT:
It is the next step up. It comes with all of the features of the SLE, plus upgraded features like leather seats, navigation, and a sunroof.
4. Denali:
It is the top of the line. It comes with all of the features of the lower trim levels, plus even more luxury features like heated and cooled seats, a surround-sound system, and a rear-view camera.
Hopefully, this gives you a better understanding of car trim levels and their representation. As you can see, each trim level adds more features, but it's up to you to decide which ones are worth the extra money.
Check out our inventory of certified pre-owned vehicles at Mandal Buick GMC, serving Pass Christian, MS. We're sure to have the perfect car for your needs with a comprehensive variety of trim levels to choose from.
Thanks for reading!