Car Transmissions – A Challenging Vehicle Selection Criteria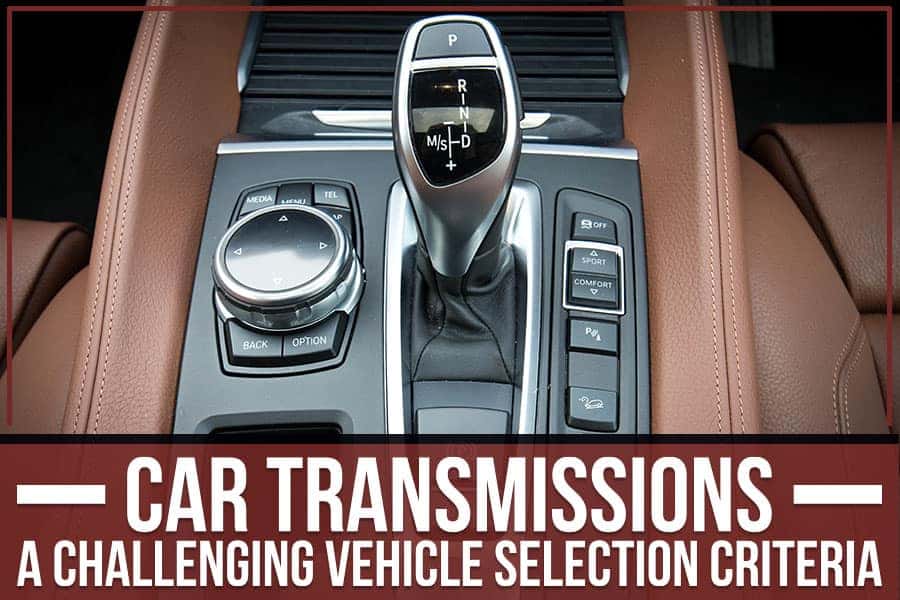 When choosing a new car, transmission type is a significant part of your criteria list. Whether you want a manual, an auto, or a CVT is always the first question you ask, isn't it? This is because transmission types have an impact on fuel efficiency and cost.
Each transmission type has its pros and downsides, so deciding which one is ideal for you can be a challenging task. Mandal Buick GMC wants you to make an informed selection when you come in to buy your next vehicle, so below, we've explained what each of the three transmissions is all about.
The Manual Transmission:
Since it does not require additional power to operate, a stick shift consumes less energy than an automatic. Therefore, a manual transmission will provide the greatest results of all three transmission types in terms of fuel economy.
Driving a manual, however, has its drawbacks. Driving it requires more skill, so if you're not confident in your talents, your car may spend more time at the mechanics than on the road.
Pros of Manual Transmission:
Improved fuel economy
Less expensive maintenance and repair costs (fewer moving parts)
More control while driving
Automatic Transmission with Manual Shift
A manually shifted automatic transmission may be the best of both worlds for you, as it allows you to enjoy the benefits of an automatic transmission while still having control over when to shift gears manually. You'll always have access to more power and better fuel efficiency when you need it, and you'll be able to drive at your own pace on the highway.
Moreover, it's simple to operate and helps you save fuel by shifting gears automatically at the proper time. It is, however, more expensive to maintain and repair than other transmission systems.
Pros of Manual Transmission:
It is safer to operate
It offers a more relaxed drive
The CVT Transmission
CVT transmissions are becoming increasingly popular because they provide fuel efficiency unrivaled by any other form of transmission. CVTs operate by adjusting the gear ratio based on the amount of power required, allowing them to give ideal performance while wasting no energy, as traditional automatics do.
If you want to save money at the pump, a CVT transmission is an excellent choice. However, there are a few cons to consider before making a decision. For starters, CVTs might be more expensive than standard automatics and manuals.
Plus, they necessitate more maintenance, so be sure you've budgeted for that.
Pros of CVT Transmission:
Superior fuel economy as compared to traditional automatics.
Smooth acceleration with no "shift-shock."
Smaller size and lighter weight.
To summarise, it's essential to grasp the differences between the different types of transmission before you invest in one.
If you want to learn more about the transmission options for a certain model, come to Mandal Buick/GMC, serving D'Iberville, MS, and we'll help you choose your next vehicle. We have an impressive collection of new vehicles and old vehicles alike, so contact us today!