6 Tricks To Nailing A Test-Drive On Your Going-To-Be GMC!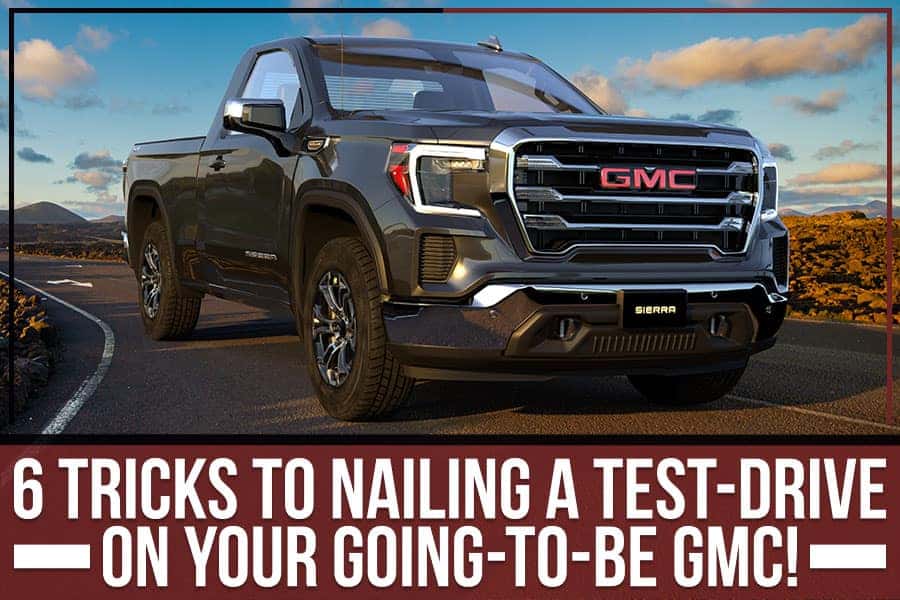 Do you love the smell of a new car? The thrill of taking it for a test drive? The anticipation of driving off the lot in your very own beautiful machine? If so, you're not alone. Americans love their cars. 76% of us commute to work in one!
And while there are all sorts of things to consider before purchasing a vehicle—like budget and lifestyle—nothing beats that initial test drive experience. A drive is something like courtship that can either make or break a bond between the driver & the machine – so it needs to be done with full awareness of the driver regarding the design, feature, & function the car in question, offers.
If you want to upgrade to a GMC, you can visit Mandal Buick/GMC for a test drive of your favorite GMC before deciding. Take your next test drive to the next level with these tips.
1. Make a Test-Driving Checklist
Have a game plan in mind before getting in the car. What do you want to test? The acceleration? The braking? The blind-spot detection? Make a list of what you should try, and make sure you test them all before deciding.
2. Take Your Time
There's no rush when test driving a car. This is a necessary purchase, and you want to make sure you're comfortable with the vehicle before committing. So, take your time! Drive around for at least 10-15 minutes to feel how the car handles different situations.
3. Pay Attention To Details
While test driving, pay attention to all the little details—you may not notice them at first, but they could be deal-breakers. Does the car have enough storage space? Is the infotainment system easy to use? How's the visibility—is blind spot detection effective? Ensure you test out all the features that are important to you.
4. Test in Both City and Highway Conditions
Get a feel of the car's handling & performance in city and highway conditions. Drive on different types of roads—smooth highways, bumpy back roads, etc.—to see how the car handles. You should also test out all the different driving modes (if applicable) to see how they affect performance.
5. Listen To Your Gut
At the end of the test drive, you should have a clearer idea of whether or not the car in question is the right car for you. Trust your instincts—if the vehicle just doesn't feel right, it's probably not the one for you.
6. Ask Questions
A test drive is a very favorable opportunity to ask the salesperson any questions you may have about the car. This is your chance to get clarification on anything you're unsure about.
So, when you're ready for a test drive, see us at Mandal Buick/GMC, serving Ocean Springs, MS. We have an inventory of fantastic vehicles to choose from, and our team is always happy to assist you with looking for the perfect car for your needs with our test driving tips.
Plus, we offer competitive prices and amazing deals on new and used cars – so you can be sure you're getting the best deal around.
Browse our inventory online or give us a call to schedule your test drive today!