5 Auto Mods To Increase Your Car's Value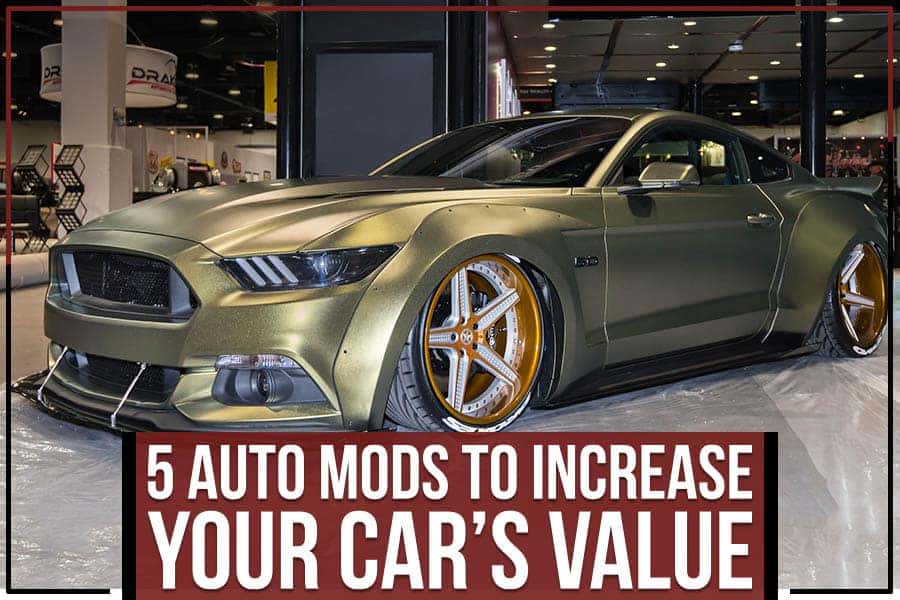 We all know that cars are a necessary part of life. But sometimes, they can be a pain in the neck, too. Modifications and upgrades can often be costly, but they're worth it in the end to have a car that's both comfortable and valuable. Here are five mods that will increase your car's value without breaking the bank:
1) New Tires –
New tires are always a good idea, not just for value but for safety. If your car has old, balding tires, it's time to upgrade. New tires will give your car a fresh look and feel, and they'll also be more reliable in the event of a flat or blowout.
Shop around to find the best deal on new tires – you may be surprised how little research will help you save.
2) Sound and Infotainment System –
Modern drivers crave instant connectivity, and a good sound system is a great way to deliver it. If your car's stereo is starting to show its age, consider upgrading to a newer model with Bluetooth capabilities. You can also add value by installing a GPS navigation system.
Many newer cars come with built-in infotainment systems, but if yours doesn't, there are plenty of aftermarket options.
Choose a system that's easy to use and will offer the features you want without breaking the bank.
3) Seat Covers and Upholstery –
Replace worn-out seat covers and upholstery to give your car a fresh, new look. Protect your leather seats with a quality conditioner to keep them looking their best.
Seat covers and upholstery are aesthetically pleasing and can also add comfort and protection for you and your passengers.
4) Upgraded Rims –
Upgrading your rims is a great way to give your car a more luxurious look. If you're not sure what size or style to choose, consult with a professional to find the right fit for your vehicle.
Rims can be expensive, but they're worth the investment if you want to increase your car's value.
5) Upgrade Engine –
If you're a car enthusiast, then you know that upgrading the engine is a sure short method of enhancing a car's value. A powerful engine will not only make your car faster and more fun to drive, but it will also make it more valuable.
If you're not sure what kind of engine upgrades to make, consult with a professional or do some research online.
Whether you're looking to increase your car's value before you sell it or want to make a few upgrades for your enjoyment, these six auto mods are sure to give your ride a facelift. And if you need some expert modification advice, our team at Mandal Buick/GMC serving Long Beach, MS, is here to help. Schedule a service today and turn your ride into an eye-catching head-turner!