4 Vehicle Maintenance Checks For The Savvy Road Tripper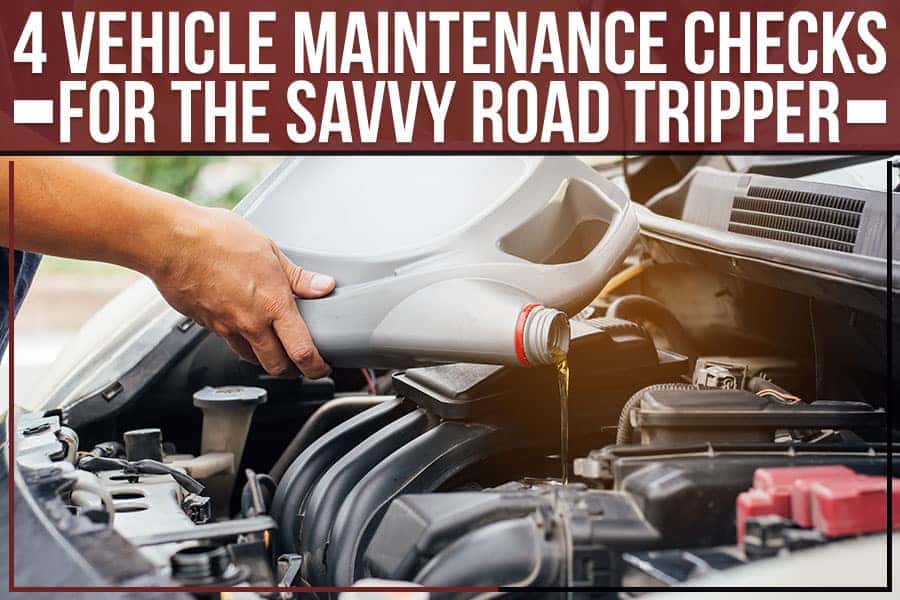 Are you getting ready to go on another journey? If so, make sure you have everything you need! A breakdown causes a lot of inconveniences, and it's best to be prepared.
Here are the four things you need for your car before hitting the open road:
1. Oil Change
One of the most important is getting an oil change. Motor oil helps keep your engine cool and running smoothly, and it needs to be changed every 3,000 miles. Neglecting this simple maintenance task can lead to serious problems down the road. Before you load up the car & hit the highway, make sure you get an oil change first.
2. Tire Pressure Check
Before you roll out on a road trip, it's important to check your tire pressure – in your garage if you have a pressure gauge or at an auto mech. This is crucial for several reasons:
Properly inflated tires will help improve your gas mileage.
They will help to extend the life of your tires.
And most importantly, they will help keep you safe on the road.
Tire blowouts are one of the leading causes of accidents, and they are more likely to occur when tires are not properly inflated. By taking a few minutes to check your tire pressure, you can help to ensure a safe and enjoyable road trip for everyone involved.
3. Car Battery Check
The first thing you'll need to make sure is in good working order is your car battery. Before departing on your adventure, get your battery tested at an auto shop. A car battery that is not running properly could leave you stranded far from help and unable to get where you're going. In addition, it's important to go through your vehicle and make sure that everything is functioning properly, whether it be headlights, wipers, fluid levels, or even something as simple as an ER radio and charger cables. With these key preparations made in advance, you can rest assured that your car will be ready when the open road calls!
4. Wiper Blades Replacement
One of your car's most important safety features is the windshield wipers. They are responsible for clearing away rain, snow, and debris so you can see while driving. However, over time, wipers can become worn and ineffective. If you're planning a road trip, it's important to make sure your wipers are in good condition before you hit the road.
If you're looking for a car service department in Mississippi, look no further than Mandal Buick/GMC, serving Biloxi, MS. Our team of experienced & certified automotive technicians is here to help you with all of your car service needs, big or small.
We offer a vendor-certified range of auto services, from oil changes and tune-ups to more complex repairs. We ensure that your car is serviced correctly the first time around. Plus, we offer competitive pricing and our car service department is one of the best in town.
Schedule an online appointment today, and let us take care of your car service needs. Thank you for choosing Mandal Buick & GMC!